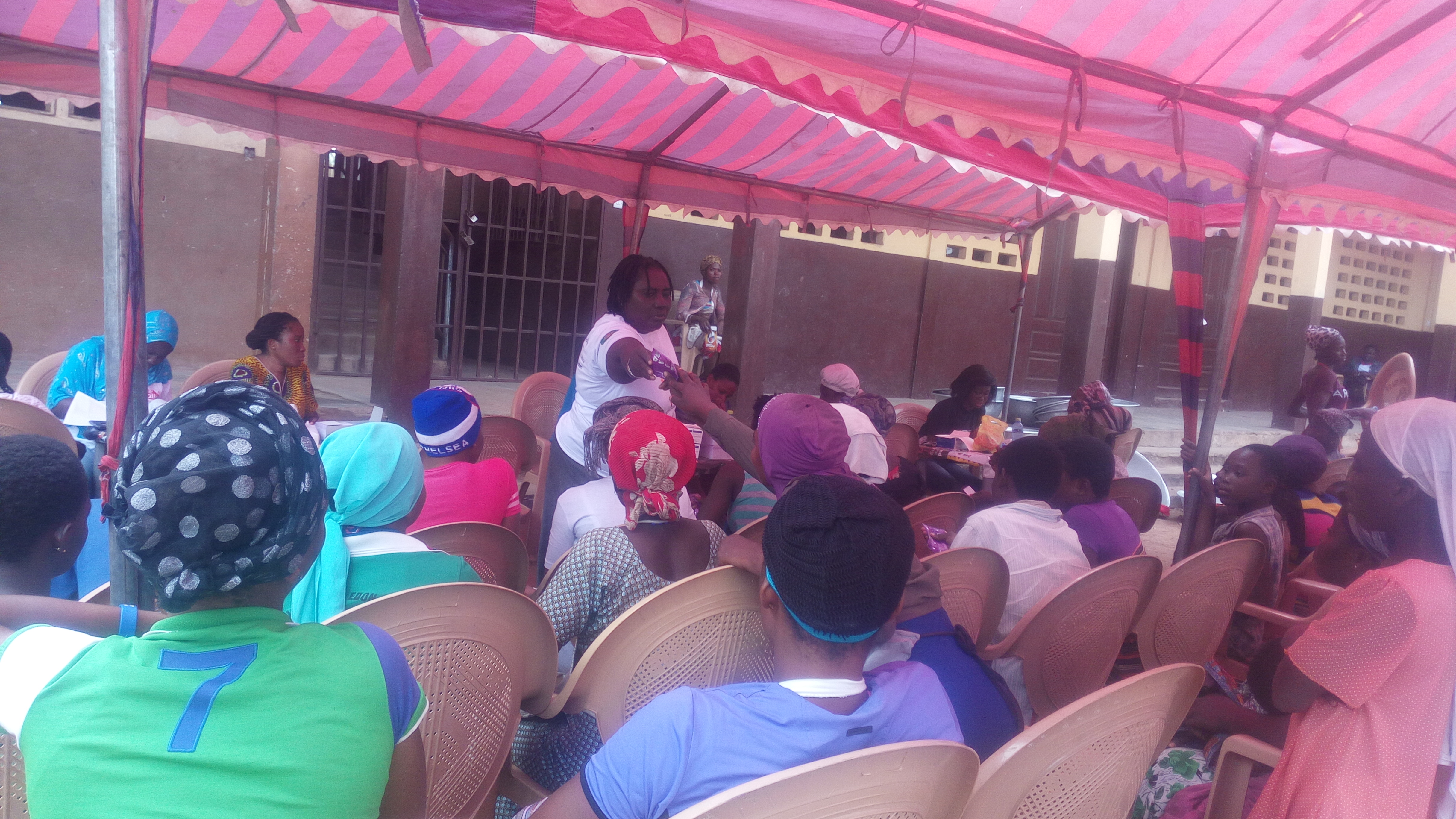 Project Title: Health education and screening of the public through awareness campaigns at the community level
Donor: Various including self-funding by WAAF and IHCC
Project Timeframe: Since 1998 and ongoing
Partners: Osei Kusi Foundation, Community Health Committee Agbogba, Lions Club, and many more.
Geographical Scope: Hard to reach communities in all regions of the country through partnerships
Project Goals and Objectives: To support communities by increasing access to screening and increasing access to better sexual/reproductive education. Realizing that many either are not aware of or do not have the time to go in for regular checkups, preventative medicine is not being practiced, and as such many go to a health facility only when the problem is far advanced. Market women, for instance, do not have the time to go in for a screening of NCDs and they are a high-risk group as they are not very active and have more of a sitting job. As such it is very important that these services are brought to them. They themselves confirm that a lot is not known to them and they are very appreciative and patronize the services very well.
Activities: Continuous provision of screening services for the general public as well as people who are most at-risk for HIV/AIDS transmission. Education of the public through awareness campaigns coupled with one-to-one knowledge sharing that focused on encouraging behavior change (increased condom usage, delaying sexual activity starting age, and reduction of sexual partners).
Progress so far:
Awareness of HIV, TB, STI but also NCDs has risen in vulnerable populations.
Many have been screened and tested for various conditions
Positive ones have been linked to formal health service delivery systems