West Africa AIDS Foundation (WAAF) is a non-governmental not-for-profit organization, registered in Ghana in 1999 with the Registrations General and the Social Welfare Department.
Dr. Selorm is a high performing, self-motivated and goal-oriented Public Health Physician Specialist currently pursuing a Fellowship in Health Policy and Management at the Faculty of Public Health of the Ghana College of Physicians and Surgeons, where she is already a member. She works as the Municipal Director of Health Service for the Ga East Municipality in the Greater Accra Region, where she provides technical guidance on health, coordinates activities to control priority diseases (TB, Malaria and HIV) and implementation of the Maternal, Child Health and Nutrition programs. She has a bachelor's degree and MBChB from Kwame Nkrumah University of Science and Technology and a Masters in Health Policy, planning and Financing from the London School of Hygiene and Tropical Medicine/London School of Economics. She is a 2018 Fellow of the International Program of Public Health Leadership (IPPHL) led by the University of Washington's Evans School of Public Policy and Governance in association with the Centre for Creative Leadership (CCL) and sponsored by the Bill and Melinda Gates Foundation. She was also a 2017 Fellow of the Emerging Leaders Training Program (Public Policy & Management) at the Young African Leaders Initiative. She is adept at assessing needs, generating options, and implementing solutions in collaboration with stakeholders. Her interests are Health System strengthening, Health Policy and Performance Monitoring and Evaluation. And brings a wealth of experience to the WAAF IHCC Board Of Directors.
Founder, CEO/Hospice
Administrator, Care One Hospice, Riverside California, USA
Founder, West Africa AIDS Foundation, Founder, International Health Care Center
Eddie Donton is a leader in community mobilization and empowerment for improved access to health services for under-served and vulnerable populations. He has extensive experience in developing and delivering community-based education and care programs for HIV/AIDS and associated illnesses. Mr. Donton has established care facilities in both the USA and Ghana and has over the years been active in providing access and guidance to community mobilization for HIV care service delivery and negotiating relationships with private sector partners. He is the founder of the West Africa AIDS Foundation and its onsite clinic the International Health Care Center.
Currently the Programme Coordinator of the California State University at the University of Ghana center. She holds an MPhil degree in Social Work and is currently a final year doctoral candidate at the Regional Institute of Population Studies of the University of Ghana. Her concentration is women, children, and sexuality.
The first part of Elsie Gaisie- Ahiabu's career was spent mostly in activities relating to community service through the founding of a local non-governmental organization called DeSMAS which stands for Deprived Single Mothers Assistance Scheme (DeSMAS). This afforded her the unique opportunity to apply the principles of her skills as a social worker in assisting single mothers in deprived communities.
Other positions she has held are: field supervisor at Institute of Statistical, Social and Economic Research at the University of Ghana and United Nations Children Fund (UNICEF), HIV and AIDS Project Coordinator and consultancy services.
Elsie has acquired appreciable level of skills in consultancy, research, monitoring and evaluating and has developed the tact of being a good team player in managing various people of diverse backgrounds to achieve value for money.
Is the Executive Director and Founder of The Reginald & Dionne Smith Foundation, a non-profit providing for the wellness, awareness, and restoration of Black people with and highly impacted by HIV, viral hepatitis, and/or substance use disorders, particularly in rural and Southern communities in the United States. He is also an author and Certified Holistic Health Practitioner, radio/tv personality and passionate, informed advocate for living well with HIV. Mr. Smith has produced multimedia content, and spoken to audiences of all sizes, at places like the U.S. Conference on AIDS, Georgia State University, various HBCU's, many local, national, and international health service organizations and churches, as well as to individuals with questions about living with and treating HIV worldwide.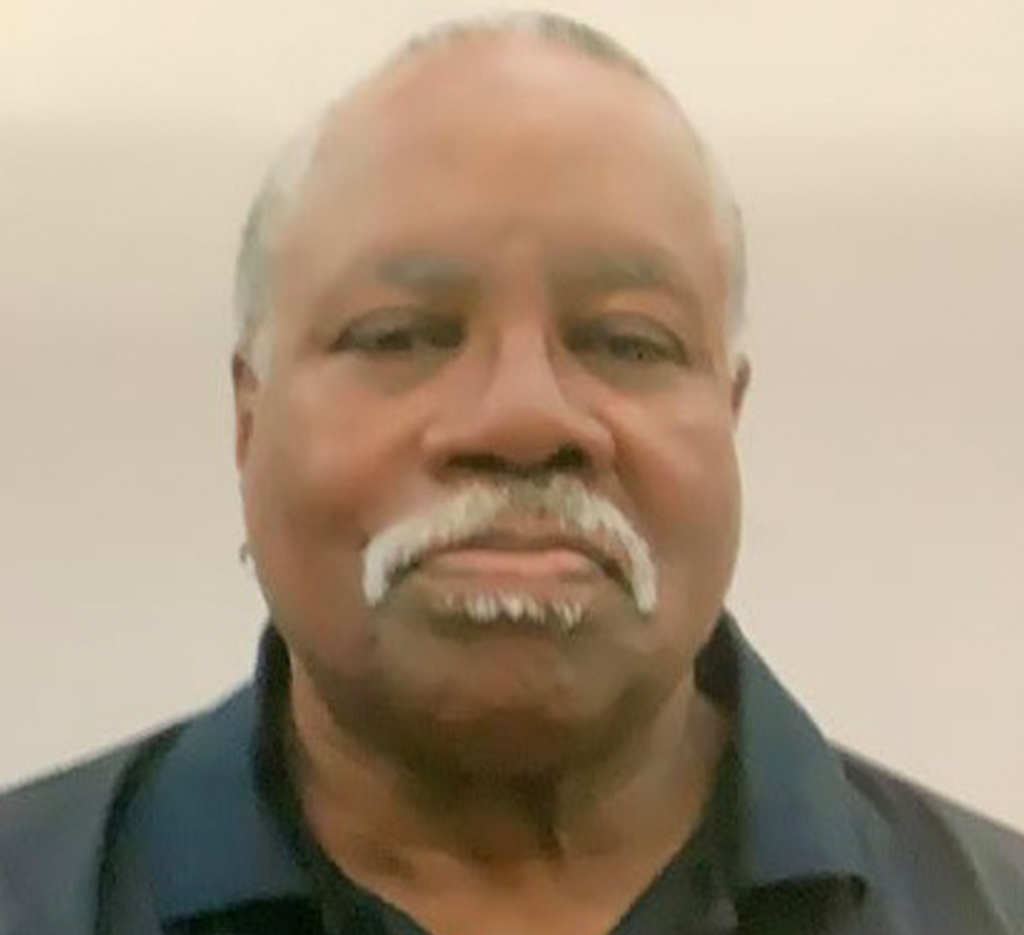 Luther C. Brock, Sr. has extensive professional expertise developed over 32+ years through. his work nationally and internationally with communities hardest hit by HIV/AIDS and HCV. He is well known among his professional colleagues and the communities he has served for his extensive knowledge in the effective use of cross-cultural education and outreach strategies to communities at greatest risk for these potentially life-threatening viruses. Since 2007, Mr. Brock has worked as a consultant on HCV and HIV/AIDS projects in the San Francisco Bay Area and Atlanta, Georgia. Mr. Brock is a co-founding member of Free at Last, an alcohol/drug treatment agency in East Palo Alto, California which, at one time had the largest population of HIV positive African American men east of Mississippi. Mr. Brock continues to serve as a volunteer for national and international community education programs and advocacy groups and serves as consultant to numerous pharmaceutical companies providing his insights on the establishment of HIV/HCV treatment programs needed around the world.
A highly organized and efficient individual, whose thorough and precise approach to projects has yielded excellent results. He holds a post graduate certificate in Occupational Health and Safety from Ghana Institute of Management Public Administration, Barrister at Law from Ghana School of Law. He also graduated from Vinnitsa State Medical University in Ukraine. He has practiced medicine in Ghana since 1998.
Dr. Ankrah is involved in preparing training manuals, seminar and conference materials for training in Medical Law and Ethics for many years. Some areas covered for over the years include Medical Negligence, Confidentiality, Consent, Blood transfusion, Handling of dead bodies. Some institutions he facilitated for medico-legal training are; the Teaching Hospitals (Korle-Bu, Komfo Anokye and Tamale), Quasi Government Hospitals, Medical and Surgical Skills Institute.
Dr. Ankrah is a healthcare practitioner, specializing as a General Practitioner (GP). He was called to the Ghana Bar Association in 2006 and has been practicing Law since then. He is also the Managing Partner of KuukuaA Legal Consulting Company Ltd and the head of Legal department Ghana Health Services.
Dr. Naa Ashiley Vanderpuye - Donton is a medical doctor with a post graduate certificate in tropical medicine from the Netherlands School of Public Health. Her concentration has been in clinical management of infectious diseases, with interest in HIV and Tuberculosis.
She continues to be a strong advocate for the provision of accessible healthcare services delivered at the community level and has been involved in the capacity building of many Key groups, championing them to make informed choices regarding health and wellbeing.
She is currently the Medical Director of the International Health Care Center and was the Technical Advisor to the West Africa AIDS Foundation until her current appointment as the Chief Executive Officer for WAAF.
Her efforts have included overseeing the clinical care of over 1500 Persons Living with HIV; a number that continues to grow.